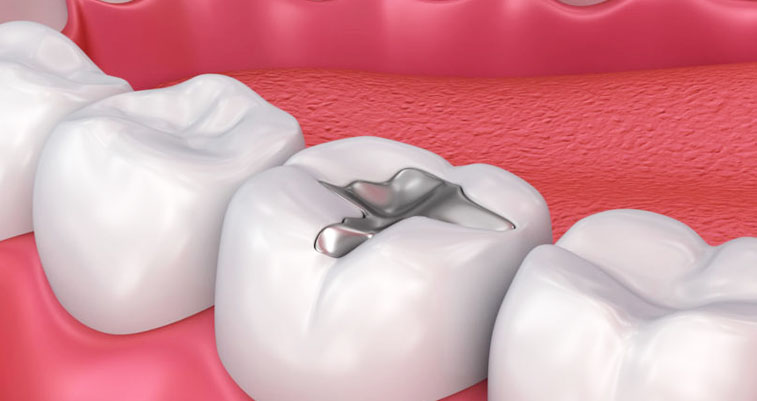 We do all types of dental restorations here. Fillings are now tooth coloured and aesthetic and mercury based amalgam fillings are not used. We use premium composite restorations from 3M & Ivocla
A filling is a way to restore a tooth damaged by decay back to its normal function and shape. When a dentist gives you a filling, he or she first removes the decayed tooth material, cleans the affected area, and then fills the cleaned out cavity with a filling material.
To treat a cavity your dentist will remove the decayed portion of the tooth and then "fill" the area on the tooth where the decayed material was removed. Fillings are also used to repair cracked or broken teeth and teeth that have been worn down from misuse (such as from nail-biting or tooth grinding).
Amalgam has been used by dental professionals for more than a century; it is the most researched material used for filling cavities. Amalgam fillings are strong and are therefore ideal for filling cavities in the back of the mouth such as in the molars, where chewing takes place.